New RAM Experience the 2020 RAM 2500 for Sale in Oklahoma City, OK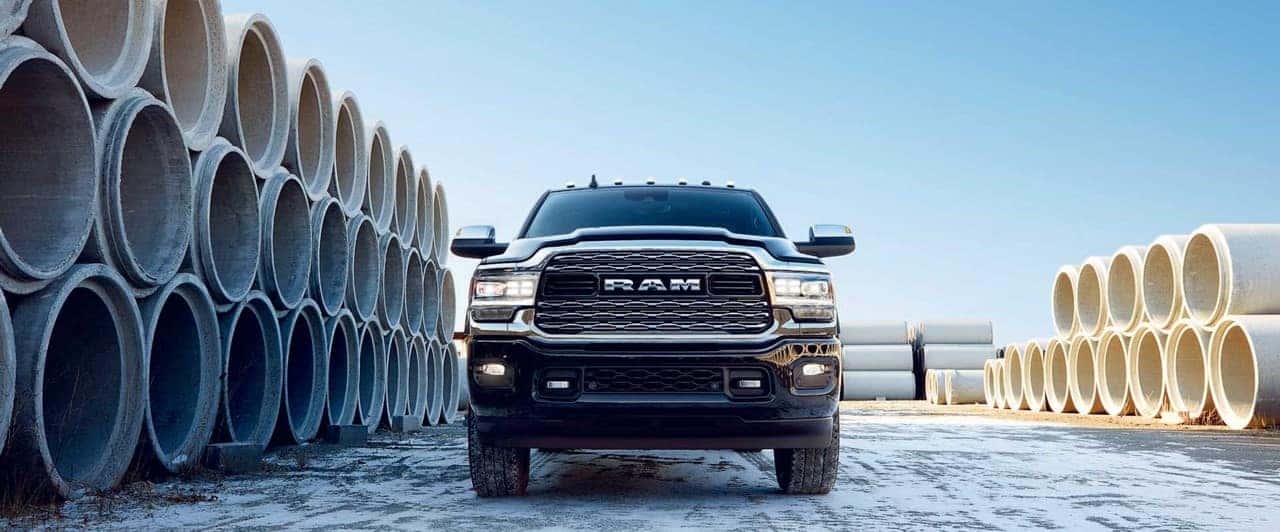 Push the limits of the phrase "heavy duty" with the newly released 2020 RAM 2500 truck. With six different models to choose from and an entire wealth of options to upgrade your RAM experience, the 2500 has choices to suit everyone. The RAM 2500 serves as a great method for hauling those large deliveries including construction trailers, boats, recreational vehicles, and many more. Each model boasts a gloriously comfortable interior, intuitive design, and outstanding power.
This line of full-size pick-up trucks is in its fourth generation, and since the RAM line started creating trucks, they have brought outstanding towing power to the hands of civilians and small businesses everywhere. This year, the RAM 2500 is America's longest lasting heavy-duty truck, and helps you take on the open road with a sense of security, comfort, and utility.
Luxurious Design
Each of the 2500s six different models comes with different options based on your best fit, but whether you choose the single cab or the crew cab both come with striking features. Regardless of trim level, Two large, square headlights frame the expanded metal-framed grill available with several design options. The 2500 features an all-around sleek exterior that is guaranteed to turn heads at it dominates the roadways. Fog lights are encased in your choice of gunmetal grey, stainless steel, or matte black.
The interior of the RAM 2500 makes you forget you are in a vehicle meant for utility. Active noise dampeners keep your cabin quiet and your ride smooth for the duration. With the trim models, you can have a first-class experience with natural wood inlays and all leather seating, or find southwestern charm with the Laramie's brown leather with southwestern-style engraving. A wide center console with a ton of headroom puts your comfort at the forefront.
Technology and Safety Features
RAM ushers in a new generation of technological innovation helping you keep in touch and safer than ever before. Available is a larger than ever before 12-inch touchscreen that can be seamlessly connected with your compatible smartphone. Navigation options feature pinch-and-zoom features plus physical buttons so you can control what you need quickly and easily. Available is a Harmon Kardon premium auto system with more speakers than ever before.
The safety features in the 2500 are improved for the 2020 line with many options available to you so you can travel with ease with those huge loads. Using a series of radar and optics, the RAM 2500 comes available with lane change assists, collision warnings, adaptive lighting and cruise control, and more. The RAM helps you be prepared for anything on the road ahead.
Unparalleled Power
The RAM 2500 brings one of the most powerful trucks to consumers everywhere. Tailor your payload capability and towing power with options of a 6.7L Cummings Diesel 16 Engine or a 6.4L Hemi V8. Haul up to 4000 pounds or tow up to 19,000 pounds with available options and packages. Auto level rear suspension, a 12,000-pound winch, gas charged shocks, locking differentials and a front sway bar give the ultimate in versatility with your hauling and towing needs.