The Most Athletic Vehicle of its Class: the 2020 Dodge Charger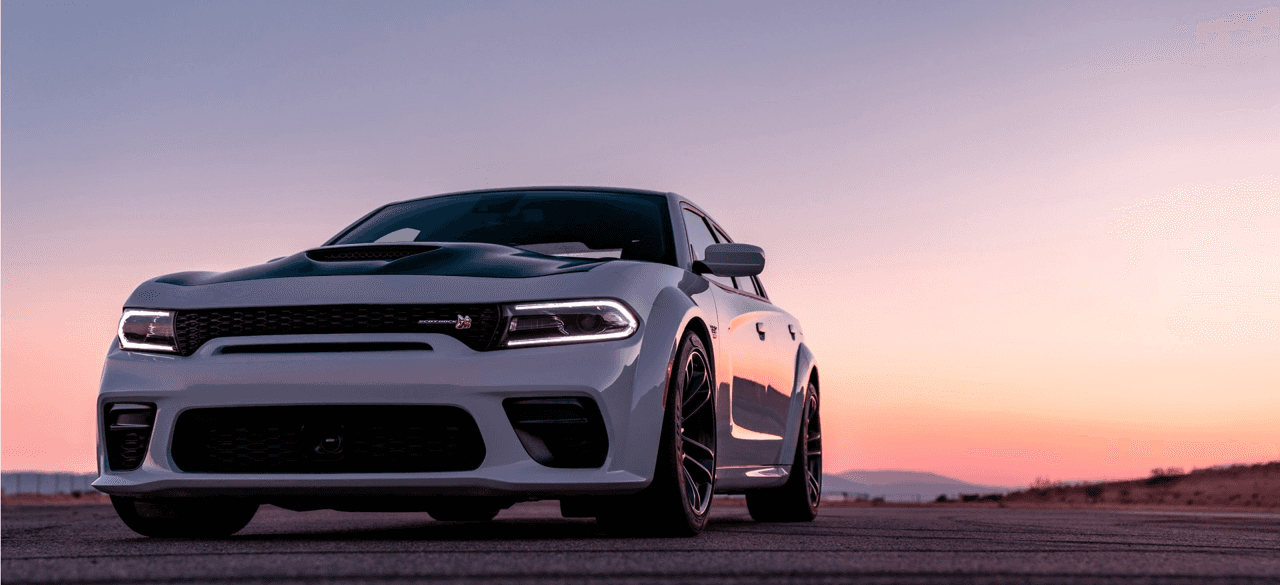 From its initial production in 1966, the Dodge Charger has continued to develop by leaps and bounds and now is recognized as one of America's top selling four-door sedans. Room for the whole family plus an athletic twist, the 2020 Dodge Charger has all the fun features you could possibly ask for.
Designed for Maximum Efficiency
Each available hood option is more fearless than the next with the 2020 Dodge Charger. Show the world you are ready for adventure by choosing the hood scoop or the dual air extractors, both intended to maximize engine air flow and temperature even at the highest speeds. Select the wider body option with the SRT Hellcat to assert your dominance on the road with this extremely sporty look.
The interior boasts the sleekest seating, upholstery, dashboard, and center console ever seen inside a Dodge Charger. With seating up to four additional passengers, everyone you bring with you shares a massive 104.7 cubic feet of space. Heated and ventilated seating with options for passenger memory is only a slice of the luxury you can experience inside a 2020 Dodge Charger.
Technology for the Modern Muscle Car
Prepare yourself for some of the most exciting features yet seen in the Dodge Charger. A remote ignition system and automatic climate control gets your day started in comfort on even the coldest days. Rain-sensing windshield wipers, heated steering wheel, and a power sunroof has you prepared for any weather conditions.
The Uconnect system allows for customizable screens for your convenience. The system uses Android Auto or Apple CarPlay with compatible smart phones so you can access your messages, contacts, navigation and more while on the go. Even enjoy hands-free phone calls so you can stay in touch without your hands leaving the steering wheel. Even use the dashboard to monitor your vehicle stats at a glance.
Rear cameras help you see behind you in those tight spots, and the ParkSense rear park assist system warns you of objects behind you. Enjoy advanced braking assist for emergencies and additional brake support to help keep your brake pads dry in wet conditions.
Sheer Ingenuity with the Dodge Charger
Drive in the splendor of outstanding performance that comes with the Dodge Charger name. The Charger comes with options between several engines, all of which boast massive power and efficiency. Choose between available driving modes involving street, sport, and track, so you can specify the power needed wherever you may be.
Hug the road with the best grip possible with the available AWD system offered in the 2020 Dodge Charger. This is a first for American-made muscle cars, so you can forge ahead safely in style and strength. For seamless integration, the AWD system also includes an active transfer case.
Precision comes first with the Dodge Charger, and allows you to select your own preferred steering modes. Choose from normal, comfort and sport to help you best utilize the electronic power steering to match your driving style. Choose also between three available suspension systems: performance, high performance, or widebody competition suspensions. Each system optimizes handling, steering, and performance based on model selected.